Seller Frequently Asked Questions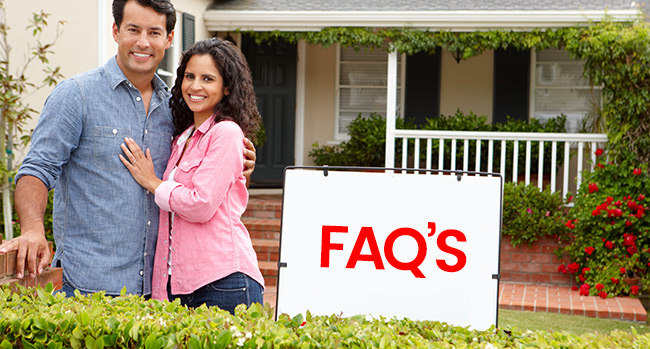 What should I do to get my home ready for the market?

We will be happy to walk through your home and help you plan a list of what you may need to do to have your home ready to sell. Will you need to repaint? New carpet or refinish flooring? Update kitchen or baths? Needed repairs? Landscaping or yard work? Cleaning? De-cluttering? It may seem daunting but we'll work with you to keep costs and inconvenience to a minimum, while maximizing your selling potential.

What about the home inspection?

Don't be scared of the home inspection – it's our job, as your agent, to anticipate concerns and to then negotiate on your behalf to minimize repair costs to you. However, there are certain things a buyer may consider "deal breakers" and it's good to think ahead about how you will respond if they come up. Are there issues with water or mold? How's the roof? Windows? HVAC? Do all the lights and plumbing work well? Have you tested for radon? Are there any unusual materials in the home that might pose a concern to a buyer, such as lead-based paint, asbestos (tile or insulation), animal dander, rodent infestation (especially in the attic or basements). As professionals with years of experienc selling and buying homes, we will let you know if we anticipate any problems on the home inspection – and then help you decide what you're willing or not willing to fix in order to keep the buyer moving forward with the sale.

What are the steps in the selling process?

 Sign an agreement to sell with your agent

Prep your home – de-clutter, repair, clean...
List for sale – photos, staging (?), flyers and online listings
Showings and open houses
A contract (or more) are received
Negotiate the contract
Ratify the contract
Home inspection
HOA or Condo Association document review period
Financing and appraisal contingencies
Getting your home ready for settlement
Settlement!

We are happy to go over each stage in the process.

What if I am buying a home at the same time?

Sellers often ask about "sale of home" contingencies. Most of us can't afford to own two houses at once! If you are in the very common position of needing to buy and sell at the same time , you will need to carefully coordinate and time the listing, and price, of your current home in order to be able to close successfully on your new home. It is a very tricky situation – but one we, as professional real estate agents, coordinate all the time. There are some options to protect you from being stuck with either two homes, or maybe worse yet, no home at all to live in! Let's talk about your situation. We'll help devise a plan to give you reassurance that it's safe to move forward with your goal of buying a new home.

Should I rent my home out instead?

Depending on market conditions, your personal goals, or perhaps family concerns, you may find that renting your home is a better option than selling. We will gladly prepare an analysis for you that will compare selling and renting. We'll explain how the rental process works – leases, rental income and expenses, and alert you on how converting a home from a residence to an investment property may affect you down the road. We offer full service property management and we can explain how that may help you.
Questions? Comments? Contact us via email or call (703) 913-1300.
Key Home Sales & Management is committed to ensuring that its website is accessible to people with disabilities. All the pages on our website will meet W3C WAI's Web Content Accessibility Guidelines 2.0, Level A conformance. Any issues should be reported to bbest@keyhm.com. Website Accessibility Policy