Northern Virginia Property Management
Specializing in Northern Virginia Area Residential Property Management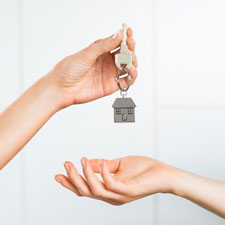 Key Home Sales and Management supply extensive, reputable, and trustworthy residential property management services in the Northern Virginia area. Whether you are a single homeowner or a realty investment firm, we will effectively handle homes that include residential single-family houses, and condos/town houses. Our main goal is to exceed our client' expectations while saving them time and money.
What makes a professional firm different?
We keep up with the latest legislation and trends in landlord/tenant affairs
We understand difficult issues such as eviction, tenant rights, mold, military transfers, etc. and know how to respond
All rent and security deposits are property handled and accounted for — we follow the rules
We network with other property management firms and attend regular training and conferences
We know that representing you comes first — we never put other real estate business ahead of what you hired us to do — care for your home and tenant
We are an Independent, Licensed Brokerage
We consult with local Landlord/Tenant expert Attorneys
We adhere to both the Real Estate industry and the Property Management industry Code of Ethics
Inquire About Our Services
We offer full-service professional residential management without all those hidden fees you'll find with some companies.
Our management fee includes the following services (and more):
Tenant move-in, move-out and pre-occupancy inspections, thoroughly documented with photos.
Interim inspections at least twice each year, more often if we feel necessary.
Collect rent, pay any bills you want us to pay for you, and deposit your money into your account as quickly as possible.
Emergency phone support for you and your tenant — 24 hours a day, 7 days a week
Troubleshoot repair requests with tenants to avoid unnecessary charges, and make needed repairs promptly.
Aggressively monitor tenant payment patterns and address late payment issues promptly. Our goal is to avoid "pay-or-quit" or evictions by recommending only the best candidates and intervening as needed to resolve payment problems.
We can pay HOA, mortgage, or other recurring payments for you so you don't have to think about it.
Provide Real-Time access to your account through a secure online Portal so you can see invoices, work orders and monthly statements anytime, anywhere
Does your property require a "special touch?" Tell us about it and we're happy to accommodate!
Northern Virginia Area Information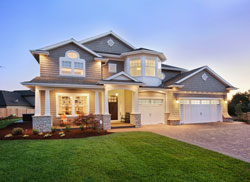 Northern Virginia is the perfect balance of suburbia and metropolis. It's close to the bustling capital, but not too close. It's a quaint and nice place to settle, but never boring. There's something for everyone here, whether you're a large family, just starting a career, or a retiree.
For some parents, selecting an elementary school for their child involves time-consuming, savvy investigation. For most, their neighborhood public school is a fine fit, while others may wish to consider their options—religious-affiliated schools, independent schools, magnet programs, language immersion, or schools for students with special needs. Education experts suggest parents do their homework before deciding on the right school or program. Although there's a plethora of information at parents' fingertips, both parents and experts agree the most meaningful impressions come from a visit to the classroom.
The most significant employers in Northern Virginia are the Federal Government and the Military. We are also home to the Central Intelligence Agency, Ft. Belvoir, and of course, the Pentagon. Major private sector employers include SAIC and Leidos, Northrup Grumman, Inova Health, and Booz Allen Hamilton. It's also an excellent place for small businesses, which thrive in the vibrant economy.
Getting around can seem daunting at first, and the region has a reputation for traffic congestion. However, Virginia and other local governments have worked hard in recent years to alleviate some of the congestion. The best way to get to work is often by bus and the excellent Metro system. Light rail is available through the VRE (Virginia Railway Express) with many convenient stations. Slug lines are common and well used as an alternative means of getting downtown during rush hour. Recently, Virginia has opened HOT lanes in the heaviest traveled corridors – I395 and I495 (The Beltway) which allow drivers, using a EZPass Transponder, to pay to travel in express lanes.
Moving to Northern Virginia presents many new opportunities. And we think you'll find a great balance of southern hospitality and charm, and urban sophistication and excitement.
Areas We Serve
Fairfax Station
Fair Oaks
Fort Hunt
Franconia
Kingstowne
Mt. Vernon
Lorton
Olde Town
Waynewood