The Buyer Agent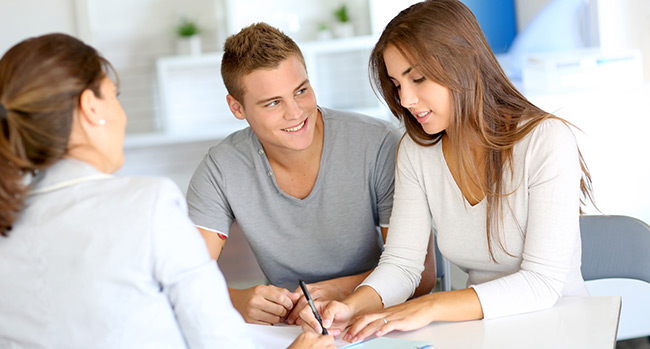 The entire real estate process seems mysterious to many, and in fact, has changed lots in recent years. In the past, we relied on real estate agents to find new listings, do all the research and tell us what a home is worth. With the availability of hundreds of internet home search sites, buyers can do a lot of the up-front work themselves – they can now find houses for sale, find out about schools and transportation. and even research past and current sale prices of homes nearby. TV reality shows abound with tips on flipping homes and making millions. So why use a real estate agent at all?
The Seller is represented by an agent, so why shouldn't you be?
In most sales these days, one agent represents the seller (listing agent) and one represents the buyer. The job of your Buyer agent is to:
Explain the buying process to you
Share their knowledge of neighborhoods, homes and trends with you
Ensure you understand your financing needs and are prepared to buy
Show your homes, answering your questions about each one
Prepare an offer based on fair market price, suited to your financial position and goals
Negotiate the contract to represent YOUR best interests!
Represent you throughout the contract until settlement – explain and preserve your contingencies: home inspection, community document review, financing, appraisal and others
Final walk-thru with you, and settlement
An experienced buyer agent:
listens carefully to their client to understand their motivation for buying and their wants and desires – and can craft a home search tailored to fit their specific needs
knows the market for homes in the neighborhood – recent sales, current sales, and potential for rental income
is familiar with home maintenance issues, and trends in home improvements, and provides the buyer with advice about repair and upkeep with each home they show their client
knows how to craft an offer to win out against other offers, and how to negotiate with a seller's agent to get the best possible terms.
understands the sales contract thoroughly and is prepared to represent their client's best interests in the event of a dispute, default or other contract difficulty.
Be prepared with an Experienced Buyer agent before you start.
Our agents know the Northern Virginia market inside-out and we're ready to take as much time as needed, and give you all the personal attention you deserve, to ensure you are able to make the very best decision when it comes to buying a home. Face it – this is one of the biggest purchases you may make for many years! Let us help you combine your ideas, thoughts and dreams with our expertise and experience to make your new home one you'll be proud of for a long time.
Key Home Sales & Management is committed to ensuring that its website is accessible to people with disabilities. All the pages on our website will meet W3C WAI's Web Content Accessibility Guidelines 2.0, Level A conformance. Any issues should be reported to bbest@keyhm.com. Website Accessibility Policy