About Key Home Sales & Management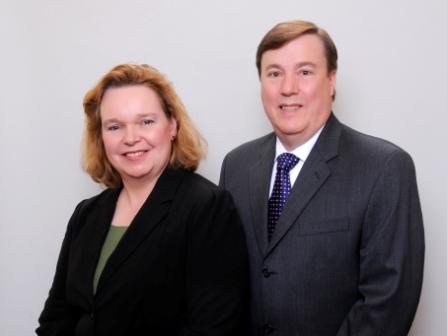 George Flood became a Realtor in 2000, and I (Betty Best) joined him in 2008 to help build a property management business for a small Northern Virginia real estate team. Frustrated with our employer's laissez-faire attitude, we quickly came to believe that by providing a more focused and hands-on approach, we could do better. We also discovered that we truly enjoyed working together, and shared a passion for property management and real estate. In September 2010, we left to establish Key Home Management, LLC.
From the start, George and I were careful to build our company to preserve our commitment to exceptional service. We set standards, such as only accepting properties within ½ hour drive of our office or homes, personally and quickly responding to owner and tenant calls, and hiring staff as needed to ensure we were always able to maintain our hands-on approach to management.
Meanwhile, George and I continued to work as full service Real Estate Agents. We sold homes, negotiated short sales, represented buyers, and helped owners find tenants. Early in 2014, we formed a real estate group, the Key Home Sales Team, and brought additional agents on board, whom we were confident would provide the level of service needed to ensure all of our clients were well represented.
Very sadly, George passed away in September 2014, after a brief battle with metastatic melanoma.
Responding to the tremendous growth of our team and to best offer the services of our highly experienced and capable real estate agents, in 2023 we launched the Key Home Realty Group (KHRG). Still working hand-in-hand with our management company, the Key Home Realty Group offers to our clients a highly focused and superlative level of professionalism. Our knowledge of investment buying, luxury homes, custom building, as wells as residential sales sets our group above and apart from the competition.
Our early commitment to "doing a better job" continues on today. KHSM and KHRG are dedicated to ethical business stewardship, and giving back. We will continue to pass on that success to further causes close to our hearts and the hearts of our clients and tenants.