We Want Your Referrals!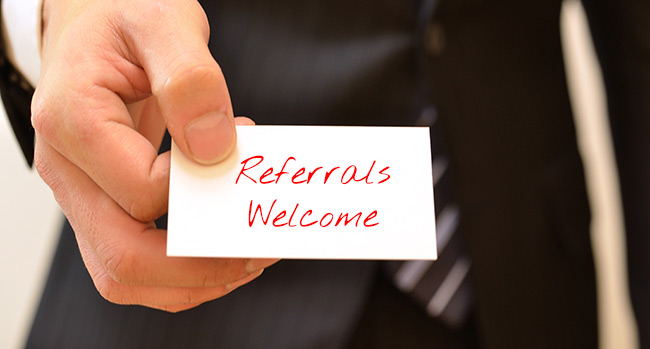 For every account referred to us, we pay the Agent a $200 referral fee.  Payment will be sent payable to your broker and mailed to your attention, after the 2nd full month of management.
We work hard to keep YOUR clients happy, and return them safely to YOU when it's time to sell!
As licensed Virginia Real Estate Brokers, we understand that agents may be nervous about handing their clients over to us for leasing and property management services. But by the same token, we also understand how important it is to know that when your client is ready to sell — their home will still look great and need the minimum work to be market ready! We pride ourselves on not allowing the units we manage to look like "rentals" and we encourage our tenants to treat their homes as if they were owners.
How can we guarantee that your client will come back to you when he or she is ready to sell?
In our records, we prominently note the procuring agent. We send mailings to all of our landlords on a regular basis (through newsletters, emails, or other campaigns). We always remind them to contact us if they have any questions about home value and market conditions. All inquiries will be directed back to you, their agent. We assume you'll also be marketing to your client on a regular basis, and so they'll always think of you as their Real Estate agent, and us as their Property Manager.
:  In the event that a landlord might insist on choosing us to represent them in a sale, we will guarantee you a 25% referral fee.  However, rest assured we will make every effort first to direct the landlord back to you for their real estate needs.