We rely on a team of agents, property managers, contractors and handymen who are experienced, trained professionals.
Betty J. Best » Owner, Principal Broker

Key Home Management, Associate Broker RE/MAX Executives CDPE (Certified Depressed Property Expert). Betty has lived and worked in Northern Virginia since 1984. Betty has a diverse background in finance and accounting, human resources, and the home construction and repair industry. A graduate of University of Virginia ('84), she holds a MA in Art History from University of Delaware, and enjoys the outdoors, history books, and motorcycles.
Bernadette Bernardino » Real Estate Agent, Marketing Manager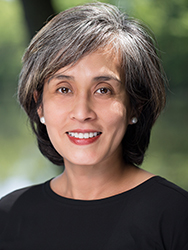 A Northern Virginia resident for 25+ years, Bernie is an experienced Realtor, having begun her career with Long & Foster and later joining the Key Home Sales Team at RE/MAX Executives. She worked for many years in various capacities in marketing & sales and event planning for Hyatt, Marriott, Ritz Carlton, the airlines and convention centers. Excellent customer service is what Bernie is known for. And don't forget to ask Bernie about her favorite restaurants! Bernie enjoys travelling, yoga, volunteer work, and spending time with her two lovely daughters.
Bill M. Cahill III » Realtor, Property Manager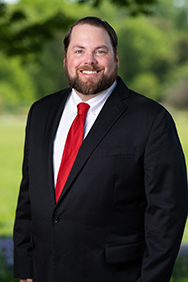 Bill has lived and worked in Northern Virginia since 2009, and has a diverse background giving him expertise in crisis management, home repair, and customer relations. Originally from Alabama, Bill served with the U.S. Marine Corps, as an engineer with the Chemical Biological Incident Response Force doing hazardous material response. Bill attended the University of Alabama (Roll Tide) and upon graduation moved to Northern Virginia and began working in property management and residential contracting. Bill enjoys hiking with his wife and son, reading mysteries, and watching college football.
Brenda Y. Chavez » Assistant Property Manager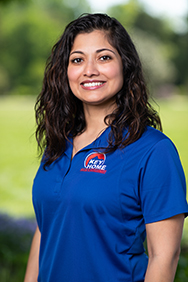 Brenda grew up and still resides in Northern Virginia with her husband and two children. She has worked in office administration for over 12 years and enjoys staying busy in the Property Management industry. She loves mystery/suspense books, going to the movies, and getting together with family and friends on the weekends.
Hsin-Hsin Lin » Real Estate Agent, Rental and Buyer expert

Hsin-Hsin (pronounced "shin shin") is an experienced buyer agent with RE/MAX Executives and the Key Home Sales Team. She is our go-to agent for rentals as well. Hsin Hsin is married with two young boys, and enjoys working with local sports teams in her free time utilizing her training in sports medicine.